Skip to Content
Bradford White Water Heaters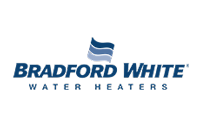 High-Quality Hot Water Heaters From Bradford White
Home builders and homeowners who need a replacement water heater trust Speedy Water Heaters for exceptional service throughout Anne Arundel and Howard County, MD. And we trust Bradford White for a reliable and energy-efficient water heater. As an American-owned company, you can feel confident about the reliability and quality of the water heaters they manufacture. With decades of combined experience, it's no wonder they've been recognized with the Energy-Star® Partner of the Year Award. Learn more about their products and then contact us today to schedule your water heater installation.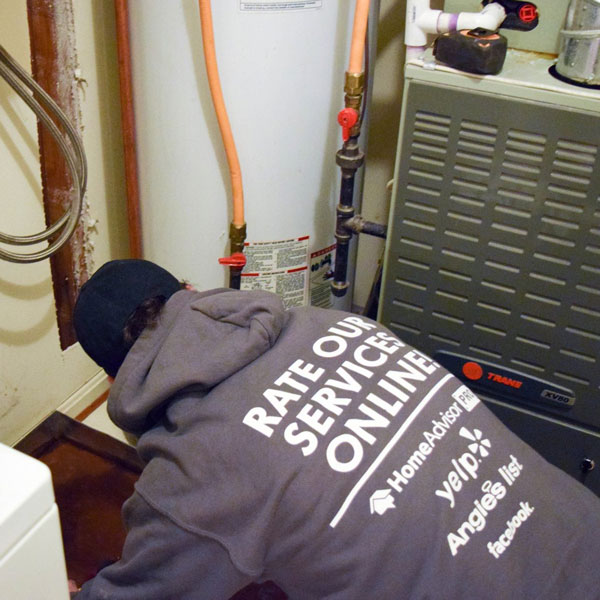 Types of Water Heaters Bradford White Manufactures
Finding the right water heater for your home shouldn't be challenging. You need a high-quality, energy-efficient unit installed by a local professional. Well, you're in luck. The professional plumbers at Speedy Water Heaters are certified to install new Bradford White water heater systems. When you choose us for installation, we can help you determine which system is compatible with your home's energy source along with selecting the right size to meet your family's needs.
Gas Water Heaters – If your home uses natural gas as a heat source, you'll need a gas water heater for your home. These reliable systems have been used for decades to provide homes with hot water. With better energy efficiency and safety than other brands, they provide better savings and peace of mind while operating.
Electric Water Heaters – Electric water heaters are low maintenance and virtually trouble free. They have the lowest initial cost of installation and the lowest cost of repair. Tried and true technology makes the Bradford White electric water heater one of the best choices for customers in the market for an electric water heater.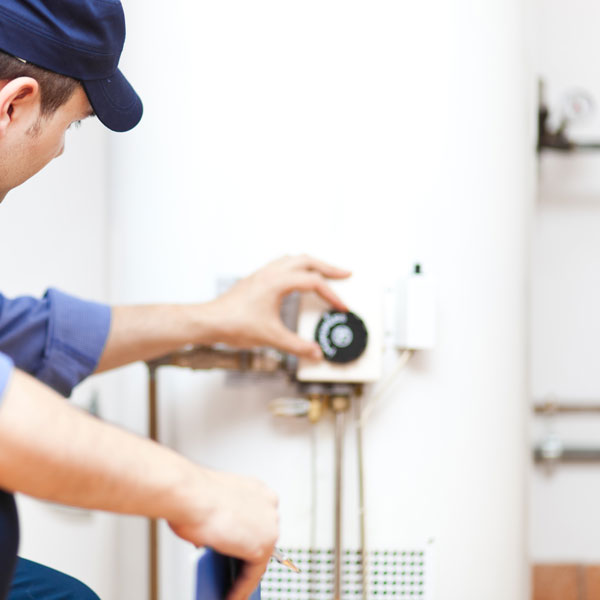 Why Bradford White Is an Industry Leader
When it comes to choosing a new hot water heater for your home, you need to know the manufacturer is reliable and trustworthy. Bradford White is a BBB accredited business with an A+ rating. We trust them for many of our water heater replacement and new installation jobs because of their service and reliability.
Quality – Bradford White has manufacturing facilities throughout the United States, so that you can trust the quality of their materials.
Efficiency – With Energy-Star® certified water heaters, you can feel confident you'll be saving money over the life of your system when compared to other systems.
Safety – Their water heaters are designed with your family in mind. Many of their systems include exclusive safety features to provide you with peace of mind.
Innovation – Throughout the company's history, Bradford White has been committed to leading the way in water heater innovation, making its products safer and more efficient.
Schedule Your Installation With Speedy Water Heaters
Homeowners throughout the community trust Speedy Water Heaters for water heater installation services. Our knowledgeable and experienced team of professionals is here to help guide you through the process of selecting the right water heater for your home. We will remove and dispose of your old water heater during the installation process before replacing it with a new one. As the area's reliable and experienced water heater installation team, we're happy to offer same-day installation when you call before 10:00 AM the day of. Contact us today to schedule your service, repair, or replacement.
Speedy Water Heaters: The Fastest Way to Hot Water